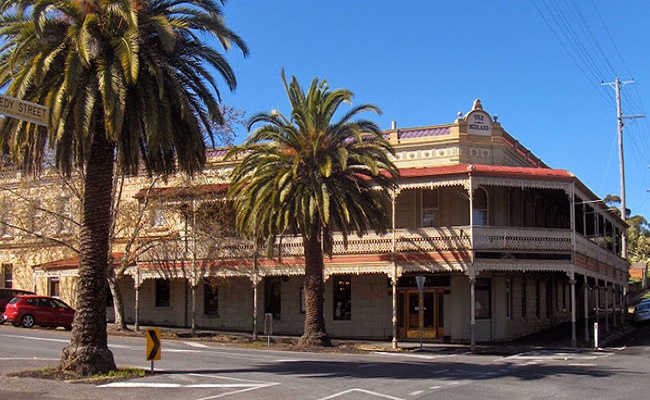 Boutique Hotel Accommodation

in central Castlemaine.
Congratulations..........you found us!
More personal than a motel;
too grand for a bed and breakfast;
faster than a speeding bullet;
and too homely for an hotel or motel;
it is just too hard to put into a category.

"It iz the perfect setting, mon'ami."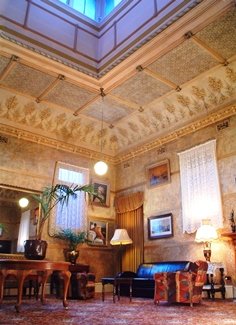 In House
there is a restaurant and bar,
a magnificent lounge room,
the hotel garden,
the other wine barand an Hair Salon.
In fact, you could just stay in.
Discover a place to stay that is
welcoming, comfortable, authentic,
relaxed and unique.
Our Tariffs
And you will be just walking distance to most restaurants and
entertainments and also near the Castlemaine steam train station.
We offer only three bedrooms, each with their own bathroom,
and also a suite with an ensuited bedroom, seperate lounge room and dressing room.
All on a two night minimum stay.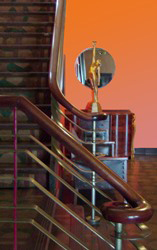 Having provided accommodation since 1879, this spacious hotel is a mix of late Victorian and authentic Art Deco styles.

Reviews:

"Grand yet unpretentious - Stylish yet homely."

**********
"Old world charm meets modern funk."

**********
"Quirky, friendly and comfortable.
A fun place to stay"

**********
"I love it."



Because we are a totally independant hotel.
You will not find us on Booking.com, Trivago
or any of the other booking services. So you cannot book this hotel anywhere else online.Simply message or email us by pressing the relevant button below.
Whilst staying at The Midland Hotel,
we suggest that you visit Castlemaine.

Explore the Castlemaine area here.


The Midland Hotel,
2 Templeton St.,
Castlemaine
Vic.
3450
Australia.