Boutique Hotel Accommodation in Castlemaine
Discover a place to stay that is welcoming,
comfortable, authentic, relaxed and unique.
With complimentary contintinental breakfast and free wifi.
By staying at this grand, but small hotel you will be just walking distance to most restaurants and entertainments
and also to the Castlemaine to Maldon steam train.
Review: "Grand yet unpretentious - Stylish yet homely."

4.5 Rating - Google and Tripadvisor

Photos Link
More personal than a motel; too grand for a b&b;
faster than a speeding bullet; and too homely for an hotel or motel;
it is just too hard to put into a category.


Castlemaine accommodation that has operated continuously since 1879
and although somewhat grand, it is operated in a relaxed and informal manner.



Australian Good Food Guide.
Goldfieds Region, Readers Choice Award 2017.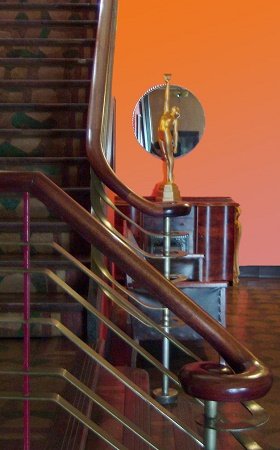 So when you are looking for somewhere to stay in Castlemaine
we hope that you will choose the unique experience of this true hotel ( Touch to link ).
In the warmer months there is the leafy, shaded courtyard for you to enjoy and in the colder months,
the wine bar with the real open fire, or our little boutique shops. Each are perfect places for you to loiter without intent.
And of course there is also the magnificent guest's lounge.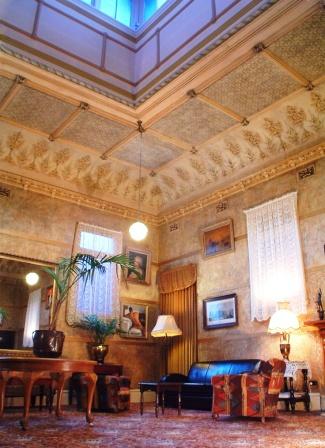 The ornate guest's lounge with skylight (pictured above) for you to lounge in
is exclusively for the use of the hotel's accommodation guests.


Stay with us and let the world scurry and swirl outside, for what does any of it matter, really?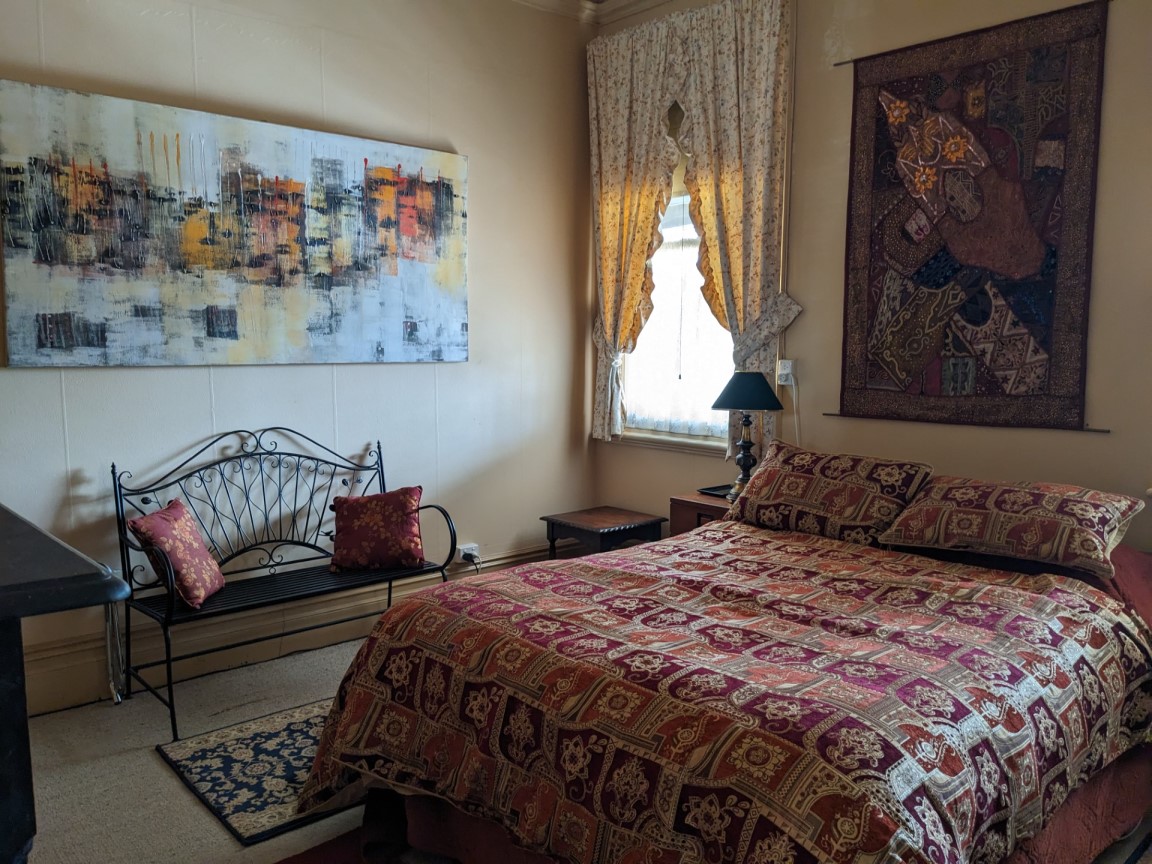 Bed and breakfast accommodation is available on Friday, Saturday and Sunday.


Where is Castlemaine?
Castlemaine is in the center of the Goldfields Region and is only one and a quarter hours from Melbourne by car or train.

It is also only half an hour by car from Bendigo, Daylesford, Maryborough or Kyneton and an even shorter drive to
Maldon and Malmsbury. So it is one of the best places to stay to explore central Victoria.

Explore the Castlemaine area here.
To book your Castlemaine
accommodation
at this landmark hotel.
please phone:
Our Address: 2 Templeton St., Castlemaine, 3450, Australia.
Nearby places within 300m:
The Maurocco Bar, Victorian Goldfields Railway, Railway station, Castlemaine Arts festival office,
Railway Hotel, Castlemaine Art Gallery, Public Inn.

"Why you should book direct with the hotel."
Copyright © "www.midlandhotel.com.au" All rights reserved