Our History
Accommodation with a past.
Why am I here? What is the meaning of my existence?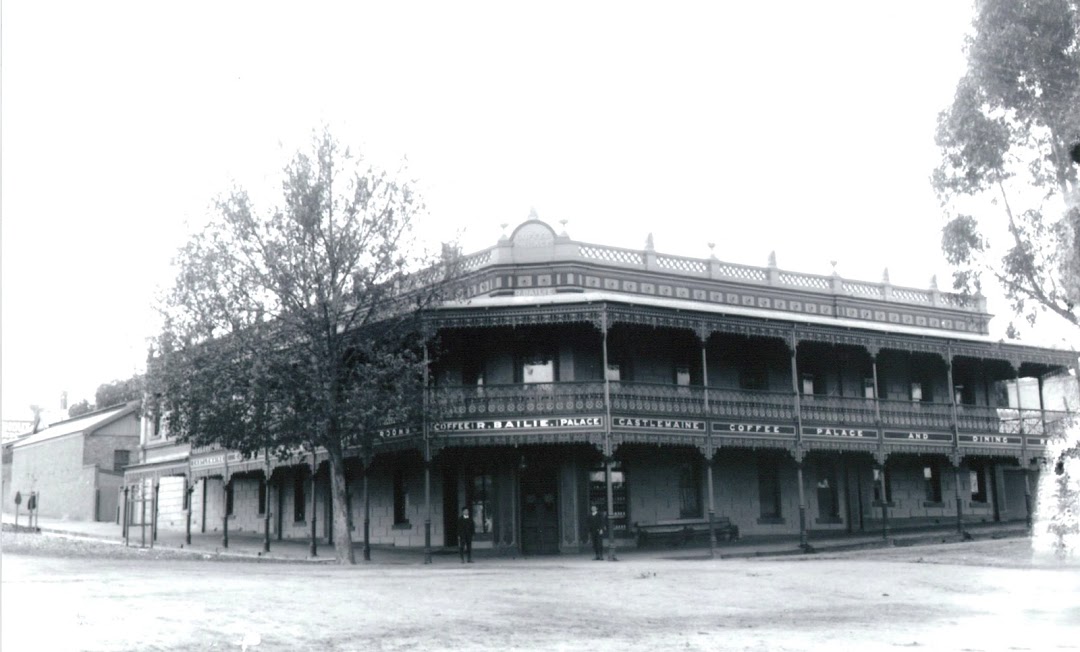 The Midland Hotel was built to provide a place to stay
for travellers visiting the Castlemaine area.
Originally known as The Castlemaine Coffee Palace; it's name
was changed to The Midland Private Hotel
after extensive renovations to the Art Deco style, in 1930.
Castlemaine had many, many pubs but only one private hotel. ( link )

This accommodation has continued to be offered
without falter, up until the present.

A real "hotel", for it has never been a pub,
it has stayed true to this original purpose.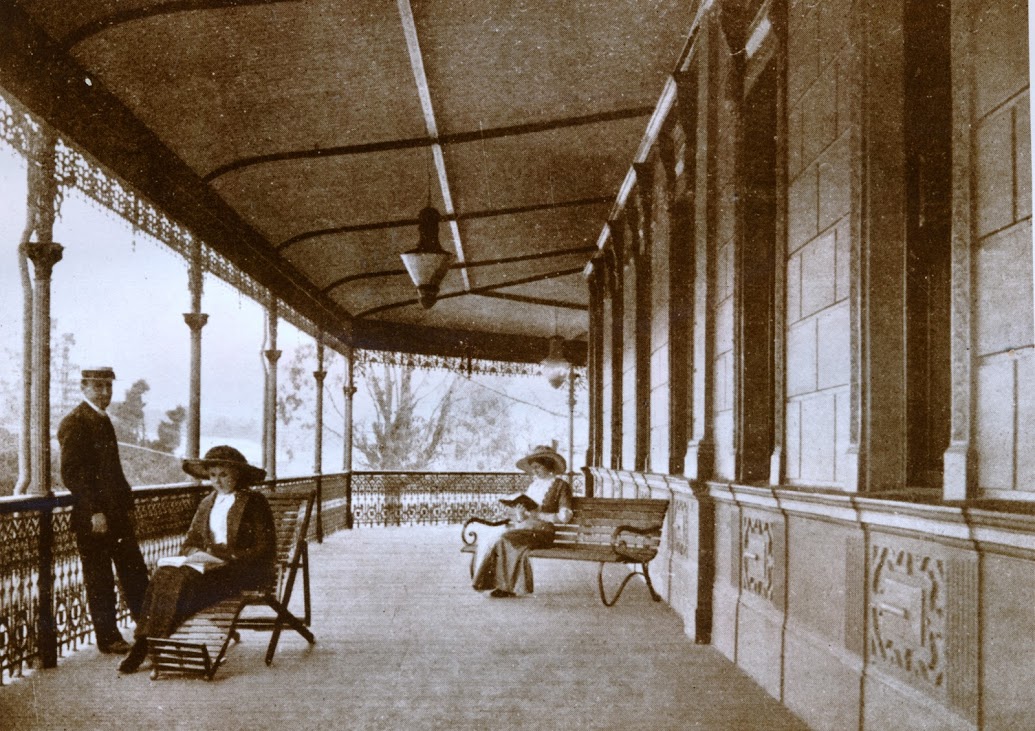 Midland Hotel guests reading on the balcony.


Having been built in 1879 it is architecturally late Victorian in style,
however it was "modernised" to the latest style in 1930 and so
there are many original, internal Art Deco elements.
The way that these styles were seamlessly mixed
is one of the things that makes this place so very unique and interesting.

When the first motel appeared in Castlemaine the elderly Mrs Bailie
owned The Midland and ran a traditional private hotel.
At that time, it had been in her family since 1908 and it had a mix of both
medium and short staying guests such as commercial travellers,
relieving teachers, relieving bank managers and overnight guests.
If you didn't want to stay in a noisy pub then you stayed at The Midland.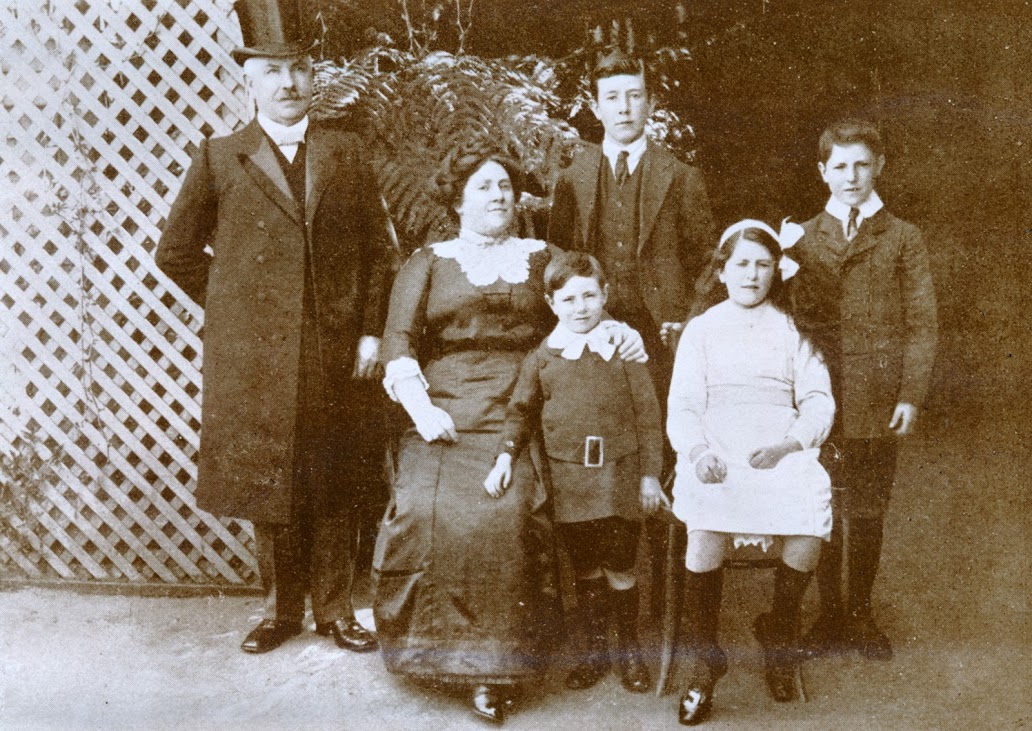 The proud owners in 1912 - Mr. and Mrs. Bailie and family

With the opening of the first motel, however, they all left to stay at this new place
and then all promptly returned to Mrs Bailie and their familiar home.
It was a testament to Mrs Bailie's hospitality.

The hotel was so busy then, that at times, the boys in the photo were moved
into tents in the back yard, so that their rooms could be taken by paying guests.
This was told to me by the youngest of those boys.
Imagine doing that to teenagers today!

However, this business was lost when Mrs Bailey, who was by then quite old,
sold to an investor in 1972 and a series of tenents tried to make a go of it.
It was the hotel's "Dark Ages" but it pressed on and continued to operate
for a further nine years until it was once again owner operated.
The present owners accidently bought The Midland in 1981
and have operated it as a rather spacious private hotel ever since.




"It's all going well."


More personal than a motel; too grand for a bed and breakfast;
faster than a speeding bullet; and too homely for an hotel or motel;
it is just too hard to put into a category.
You will not find another Midland.
The Midland,
2 Templeton St.,
Castlemaine
Vic.
3450
Australia.
Back to the Hotel
Copyright © "www.midlandhotel.com.au" All rights reserved